Try River Board in Åre. There is no tougher activity to do in Åre. Everything is framed by the most beautiful imaginable waterfalls. That the river often gets over 20 degrees warm makes things even better.
We warm up with a few little easier swims below Ristafallen and after that it gets tougher. We swim in the rapids and stops in the backwaters and really get to know the forces of the rapids. We swim on both sides of the island that divides the waterfall, surfing, jumping off cliffs and goes behind one or two waterfalls. The experience to go behind the powerful waterfalls are just worth the whole trip.

This tour is for those who really love water and enjoy outdoor experiences. The activity is physically demanding.

Note! It requires at least 3 participants for this tour. If this is not met, the tour may be canceled for a full refund.

Included in price:
Warm wetsuits, wet shoes, life jackets, flippers, board and lunch.

Age limit 16 years. We meet up at 10 am at Hyrskidan in Undersåker.
Show more
Book now - choose start date and product
Youth hostels
Distance: 385 meters
Södergården is an allergy-free accommodation with a good indoor environment 10 minutes from Åre village. Södergården is the only facility in the Nordic region that is adapted to those with severe allergies and asthma.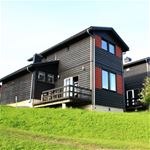 Chalets
Distance: 2.8 km
Hedmans Fjällby is a calm familiy friendly facility just 15 kilometers east of Åre village. It is a peaceful and pleasant area not to far from the ski lift systems in Åre, Duved, Trillevallen and Edsåsdalen.
Hotels
Distance: 13.2 km
Welcome to Hotel Granen - For skiers by skiers since 1916.