The tour goes on the scenic river Indalsälven.
We paddle class 2-3 rapids and go ashore for coffee, tea, juice and sandwiches made on homemade bread. In the spring the last rapids are class 4. On this tour we can also offer paddling with 2-man inflatable canoes, if you want this - contact us +46(0)647-314 65.

This is a beautiful ride starting at Ånnsjön overlooking the mountains of Jämtland. The tour runs between Ånn and Tångböle 30 km west of Åre. It consists of three streams in the natural setting. The first stretch is easy and short. The second is almost 2 km long, while the last is 3 km long.

Between the rapids, you can enjoy just follow the flowing water. After the second rapids, it's time to go ashore for coffee and sandwiches. If conditions permit, you can try rapids swimming.

Note! It requires at least 8 participants for this tour. If this is not met, the tour may be canceled for a full refund.

Bring with you:
Training shoes, rain jacket, thin fleece sweater.

Included in price:
Wetsuit, life jacket, helmet and refreshments. If necessary we can provide transportation, limited seating.

Age limit 10 years. We meet up at 10 am at the cableway (Kabinbanan) in Åre.
Show more
Book now - choose start date and product
Youth hostels
Distance: 385 meters
Södergården is an allergy-free accommodation with a good indoor environment 10 minutes from Åre village. Södergården is the only facility in the Nordic region that is adapted to those with severe allergies and asthma.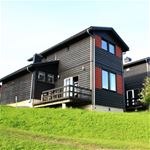 Chalets
Distance: 2.8 km
Hedmans Fjällby is a calm familiy friendly facility just 15 kilometers east of Åre village. It is a peaceful and pleasant area not to far from the ski lift systems in Åre, Duved, Trillevallen and Edsåsdalen.
Hotels
Distance: 13.2 km
Welcome to Hotel Granen - For skiers by skiers since 1916.